Shree Ganeshay Namah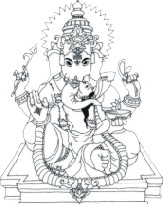 Why use Magnetic Drills?

Magnetic drilling machines have applications in any area that demands in place drilling with flexibility, portability, speed, accuracy of hole location, and high productivity, virtually anywhere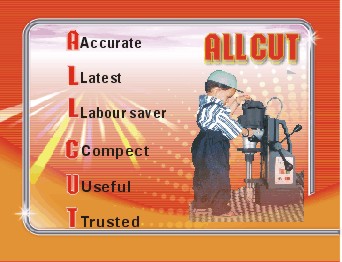 Technologies That Reasponds To The Needs Of Times

Has Led To Dramatic Time Savings In The Hole Production And Provided Solutions To A Wide Range Of Industries.; Engineering, Fabrication, Shipbuilding And Marine, Structural Steel Work, Petro Chemical, Off Shore Oil And Gas Ect, Ect.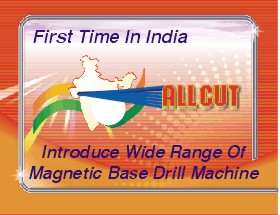 Where ever holes are requier in girders, plates and pipes - on site or in the speed and versatility to complet the job faster.

Allcut India
13 B GIDC Estate,
Vithalwadi, Udyognagar,
Bhavnaagar - 364001
Gujrat India
Phone / Fax 91-278-2428715 / 2519971